All of our Green Chili is carefully selected at the peak of flavor, color and nutrient value and then gently air dried; No additives or preservatives.
Dehydrated at the peak of their nutrient value, you get more of the nutrition your body needs; boasts high levels of Vitamin C.
No need to load up on space hogging' cans of Green chili paste when one multifunctional and space efficient dried spinach powder can do the job.
The Variety of F&V Raw materials is carefully selected local varieties which are nutrient and aroma rich.
Ingredients
Value
Moisture Content:

<10%
Microbial Parameters

Per Food Safety Standards/ Regulatory/Company/Customer Requirement.
Color

Greenish Brown
Avalable Particle Sizes Description

Whole, Crushed, Flakes, 40, 80, 200
Mesh size powder
Pack Sizes Available

1 kg, 5kg, 20kg, As per demand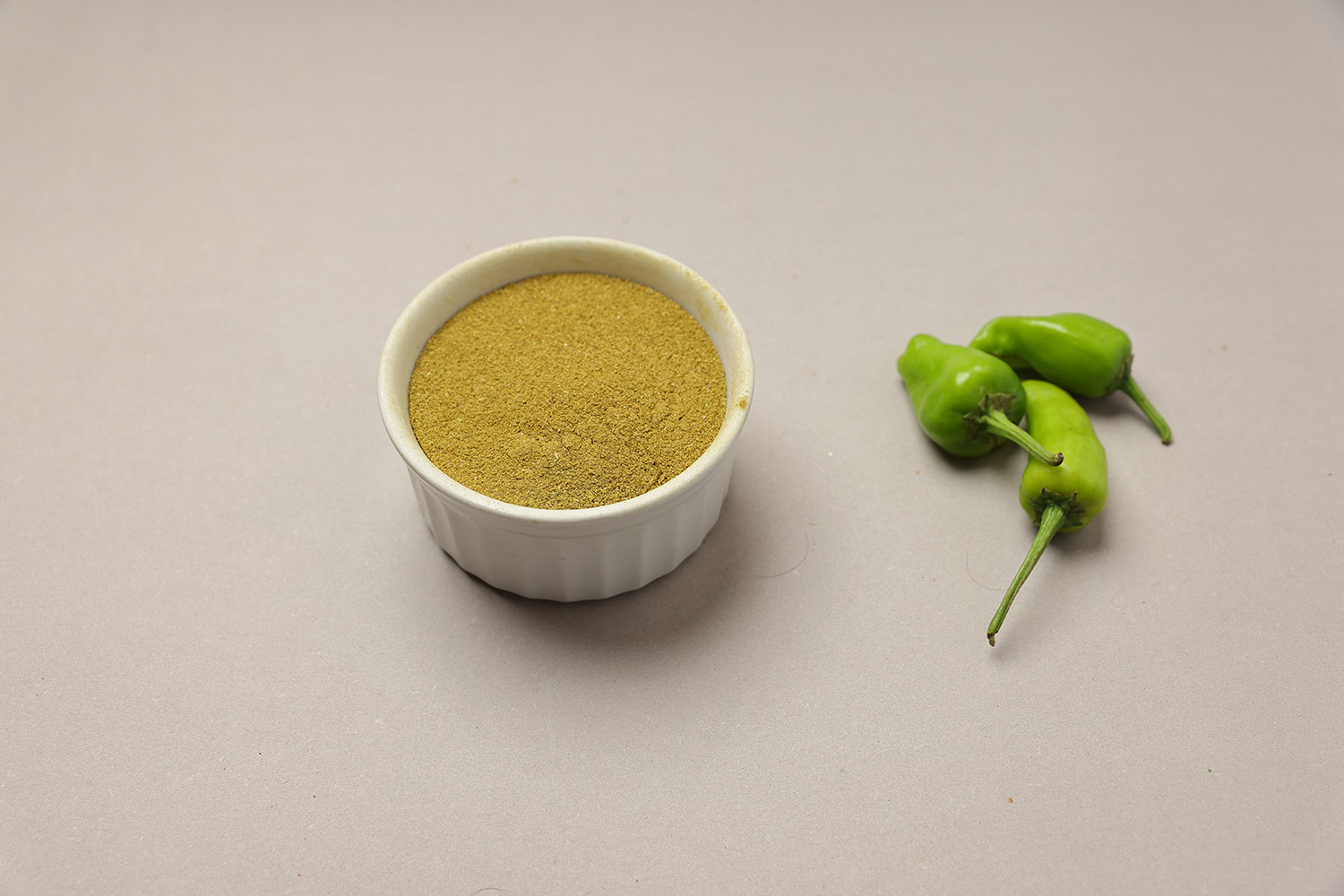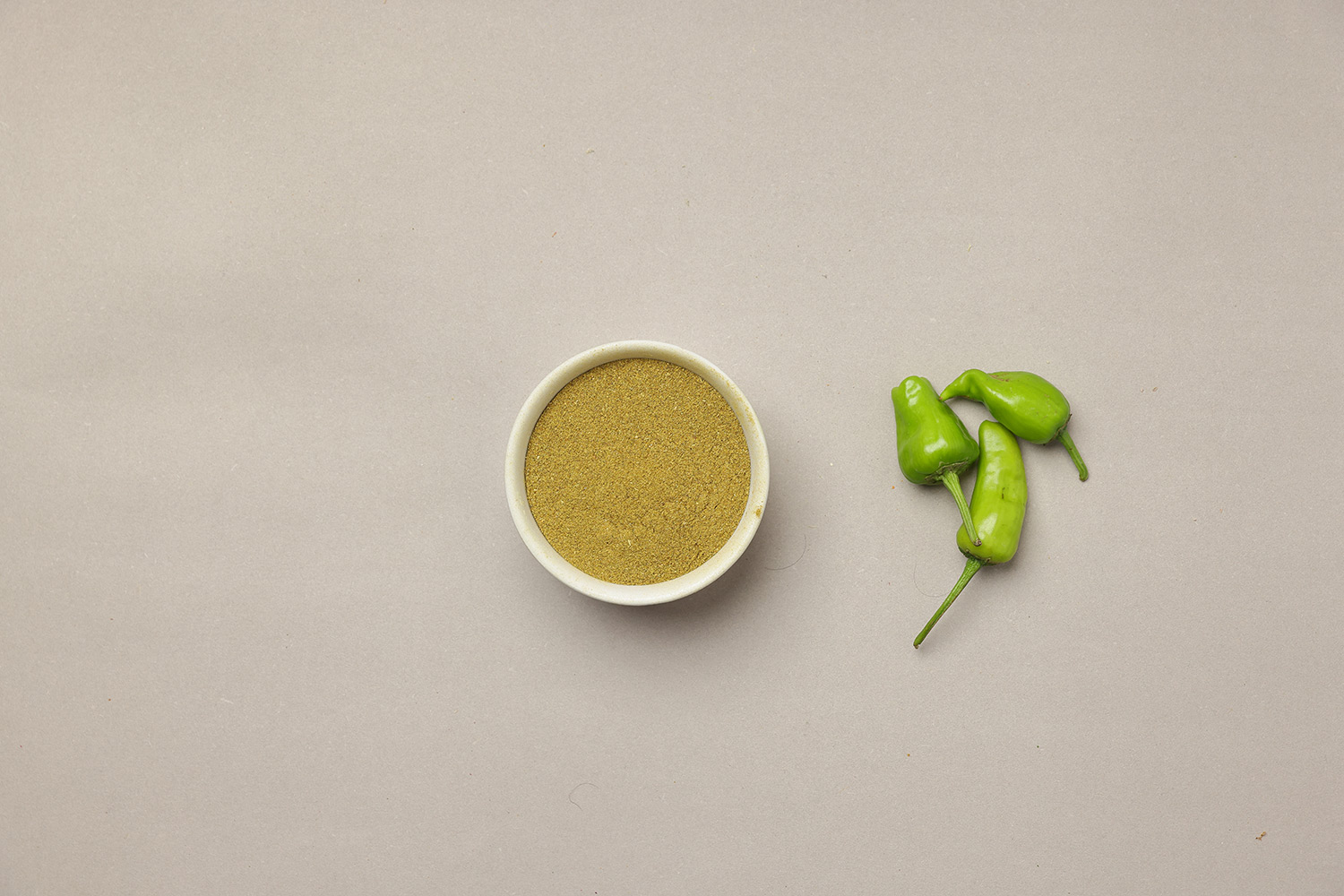 Widely used in dry soups mixes, stuffing mixes, fast foods, sauces, food preparations and vegetable mixes.